We represent Affordable Care Act (ACA) compliant Major Medical carriers, which include Blue Cross Blue Shield, Florida Hospital Care Advantage, Health First, Oscar, Molina, and several others.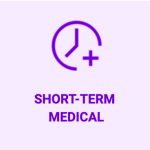 Now Available from One month Up to a full 12 month Term
1) Are you between jobs or have been laid off
2) Are you waiting for Employer benefits?
3) Do you have part time or temporary employment?
4) Have you recently Graduated?
5) Are you without adequate health insurance?
6) Are you reasonably healthy and find the cost of major medical plans to expensive?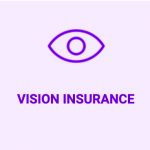 United Healthcare, EyeMed and VSP network providers
No Waiting Periods
Plans with Frames and BOTH Lenses and Contacts available.
Affordable plans starting at less then 9.00 per month.
Next day start dates
Individual and Employer Group Plans Available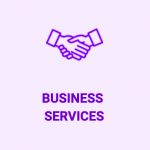 Insurance and Benefits Advisors specializes in helping small to medium size businesses, including sole proprietors.  We offer best in class services typically offered to larger corporations only.
We do not charge retainer fees or have minimums, and we provide free initial quotes and consultations.  Our approach is consultative, working with business owners and managers to acquire best in class services and products to reduce costs of doing business.  Every service is provided with bottom line profitability in mind.  Our philosophy is, "The bottom line, IS the bottom line."
Our services include:
Business Lines: Workers' Compensation, Professional Liability, Group Benefits including Fully Funded, Self Funded and Voluntary Benefits (Dental, Vision, Critical Illness, AD&D, Life, Short Term, Long Term, LTD and STD,)  COBRA Administration, Health Savings Accounts, Travel Insurance, and more.
Financial Services: Business Succession, Financial Planning, CPA Services (Payroll Administration, Bookkeeping, Tax Preparation,  etc.)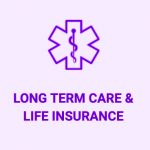 Living your best life now, Protecting your Health and your Wealth for the future.
We help you to plan for the unforeseen, so that you are free to live your life and focus on what is important to you.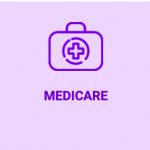 Medicare Medicare can be confusing when trying to determine whether a Medicare Advantage Plan or a Medicare Supplement Plan, also known as Medigap, is the best option. Our team of experienced AHIP Certified, Medicare specialists guide our clients with education and support to enroll in the plan that meets their needs and budget. Seniors have unique insurance needs and that is why we have hand-picked many insurance companies in order to best meet those needs. What is Open Enrollment? Medicare open enrollment, also called the annual enrollment period (AEP), is October 15th through December 7th.. Millions of Americans are shopping for and purchasing Senior Medical products during this time. We encourage you to begin the process early to give yourself ample time to make the most informed decision. Our brokers have access to all of the 2019 plan benefits. Remember, one plan does not fit all. AND don't be caught with a penalty! Our team of licensed senior medical brokers have access to dozens of carriers, meaning you can choose the plan that's right for you. Need a hand deciding?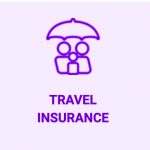 Insurance Plans for Travelers and Expats include Coverage from the time you leave your home country, until you return. Whether traveling for business or pleasure, for a short duration or longer multi-country trips, you'll have coverage for as long as you need it., with protection to get you back home in case of an emergency.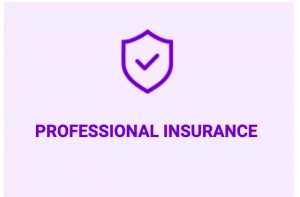 Medical bills
Rent/Mortgage
Car payments
Groceries
Or whatever else you typically pay for. With supplemental health insurance coverage, you can rest assured that if a rainy day comes along, we'll toss you the umbrella. Contact us now to see how beneficial our supplemental health insurance plans can be.
Professional Liability, General liability, Worker-compensation, Key Man Policy